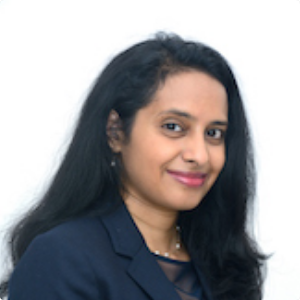 Dr. Himabindu Gaddipati,
MD, EMTM
Chairman and Managing Director,
Dr. Himabindu Gaddipati is a practicing Oncologist in San Diego, CA. After graduating from Andhra Medical College, Visakhapatnam in 1999 she pursued 8 years of post-graduate training at University of Virginia in the United States. She completed Internal Medicine residency followed by post-doc fellowships in Genetics and Molecular Biology from the University of Pennsylvania, PA and Hematology/Oncology from University Hospitals/Case Western Reserve University. She served as a visiting scientist at the Wistar Research Institute. She was subsequently trained as an Interagency Taskforce Oncology Product Development post-doc fellow at the National Cancer Institute, Bethesda and The Food and Drug Administration (FDA). She gained valuable insight about the regulatory requirements for marketing approval of drugs in the division of oncology at the FDA. At the National Cancer Institute, she served as an analyst for the Federal Small Business Innovation Research (SBIR Program) and also completed a certificate program in Technology Transfer. She also obtained a solid overview about the process of technology commercialization at the Wharton School of Business where she completed her Master's Degree. She is currently the co-chair for the Biocom oncology group, a network of more than 120 organizations including hospitals, research institutions, companies and foundations engaged in cancer related activities in the Southern California.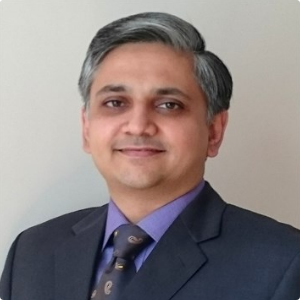 Dr. Mandar Kulkarni,
PhD
Chief Executive Officer
After earning his doctorate in molecular carcinogenesis from Purdue University, Dr. Kulkarni was selected to become a T32 fellow at the Yale School of Medicine and was awarded a young scientist award for his work in the structural biology and signal transduction. As a senior scientist at M/Z Diagnostics, he managed business, obtained an NIH-SBIR grant as a PI, and was awarded a Young scientist award by the FSG. At Sandor Lifesciences, as the Head of Molecular Biology and Genomics, he designed and executed numerous NGS, microarray and bioinformatics projects. Then, as the Chief Technology Officer at CGIndia, he managed all operations and lead the development of research services, diagnostics, biopharma services, R&D, and genomics-based clinical assays in the area of precision oncology. He was also responsible for ensuring the financial success of the Indian business unit and established several high value collaborations in the Indian personalized oncology space. Currently, he is also a key member of the senior executive team and drives the scientific agenda at Lumiseek.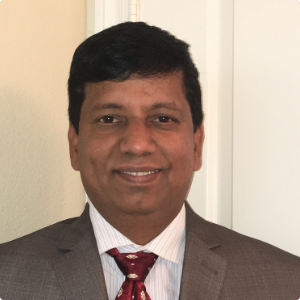 Dr. Loganathan Doraisamy,
PhD
Chief Technology Officer
Dr. Loganathan Doraisamy has expertise in the areas of nano-bio technologies, biomarker detection, microfluidics and next generation sequencing technologies for healthcare and biodefense. He has successfully led collaborations between various stakeholders such as biotech industry, university researchers, clinical and government laboratories, US government funding agencies, private investors and customers, enabling R&D, product development and, commercialization.
Mr. Sreevatsa Natarajan,
MS
Chief Business Adviser
Mr. Natarajan holds dual Masters' Degrees in Chemistry & Pharmacokinetics from Birla Institute of Technology & Sciences, Pilani and Medical College of Virginia, VA, USA. Mr. Sreevatsa Natarajan is a scientist-entrepreneur with more than 15 years of global R&D and business experience in the life sciences industry. He has held leadership positions across various domains in companies such as Purdue Pharma, Vertex Pharma, Glenmark Pharma and Aurigene. He has played key roles in developing & launching several novel drugs across various therapeutic areas such as inflammation, infectious diseases, neurology etc. Mr. Natarajan brings extensive experience on the science side in applying pharmacology & pharmacokinetics to drug development problems and on the business side in structuring deals and facilitating collaborative alliances in a global context.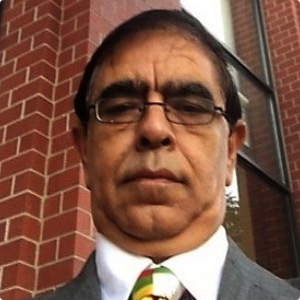 Dr. Kishor Bhatia,
PhD
Director, Grants and R&D
Dr. Bhatia holds a PhD from University of Mumbai and is Fellow of the Royal College of Pathology UK. He was a tenured scientist at NCI and helped lead research to understand the pathogenesis and epidemiology of Burkitt's lymphomas. Subsequently he was the Director of the Children's Cancer Research Center of King Faisal Hospital in Riyadh and Director of the AIDS Malignancy Program at the NCI. He has also worked as a member of the governing board of the International Network for Cancer Treatment Research in Brussels. Dr. Bhatia has published over 150 peer-reviewed papers in international journals and is also currently an adjunct investigator with the NCI.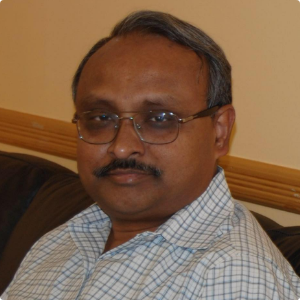 Mr. Prasad Kunisetty
Director, Investor Relations
Prasad Kunisetty is an Entrepreneur and Investor. His core strengths are Media, Public Relations and IT. Mr. Kunisetty started his career as a Journalist in India with the Indian Express group. He is the founder of Effexoft, American Association of Telugu Investors and Entrepreneurs Inc., (AATIE), TeluguPeople.com and TeluguPeople Foundation. He is an Investor, Mentor and Supporter for both Business and Non-Profit initiatives. Has interests in Healthcare, Education, Real Estate, Entertainment, and Sports as well.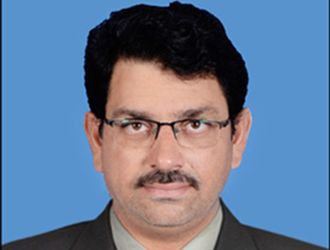 Sravan Kumar
MSc
Sr. R&D and Training Manager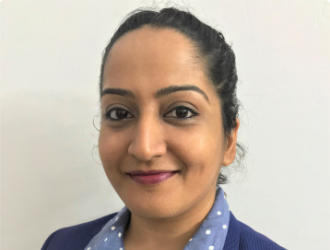 Shruti Krishnan
PhD
R&D and Alliance Manager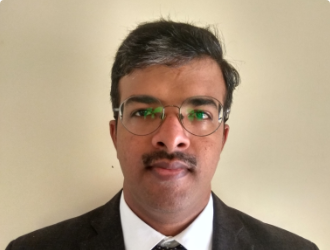 Krishnam Raju
MBA
Operations Manager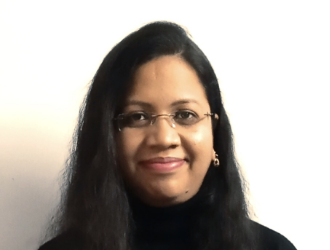 Tabitha Pothula
Pharma MBA
Senior Project Manager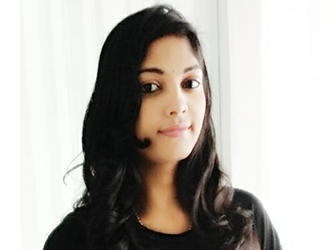 Swetha Narayansetti
MBA
Associate